Because i'm planning to cleaning my bookshelf and get rid few doujinshis that i'm not interested to keep any longer, i'm selling them now with cheaper price between $2-$15 (Indonesian: Rp.15000-Rp.150000), Price still not including shipping.
All of them are my private collection, and still in GOOD conditions.
All doujinshis are original Japanese doujinshi.
If there any question don't hesitate to contact me via PM or email: carribian@gmail.com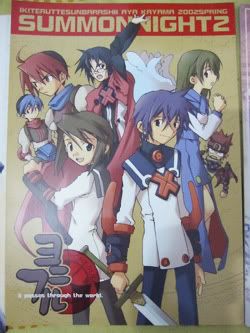 - Yoni-full $2 (Rp.15000)
All character, General
20 pages by Kiterusunbarashii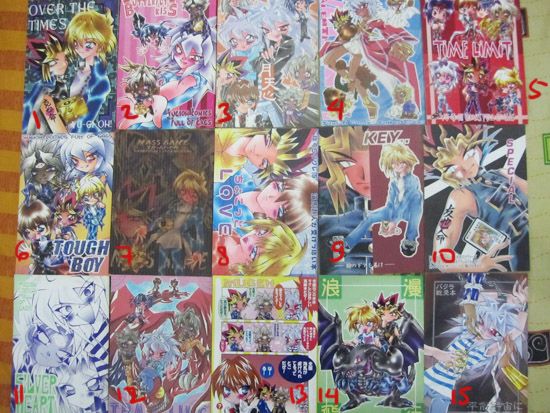 1) $2 (Rp.15000) Yami YugixJounouchi by Bokura Kukuretai
2) $2 (Rp.15000) Yami Bakura centric+all chara by Bokura Kukuretai
3) $2 (Rp.15000) Yami Bakura centric+all chara by Bokura Kukuretai
4) $2 (Rp.15000) Yami Bakura centric+all chara by Bokura Kukuretai
5) $2 (Rp.15000) All Chara by Bokura Kukuretai
6) $2 (Rp.15000) All Chara by Bokura Kukuretai
7) $2 (Rp.15000) Yami YugixJounouchi by Bokura Kukuretai
8) $2 (Rp.15000) Yami YugixJounouchi by Bokura Kukuretai
9) $2 (Rp.15000) Yami YugixJounouchi by Bokura Kukuretai
10)$2 (Rp.15000) Yami YugixJounouchi by Bokura Kukuretai
11)$2 (Rp.15000) Yami Yugi, Yami Malik, Yami Bakura gen by Bokura Kukuretai
12)$2 (Rp.15000) All Chara by Bokura Kukuretai
13)$2 (Rp.15000) All Chara by Bokura Kukuretai
14)$2 (Rp.15000) Yami YugixJounouchi by Bokura Kukuretai
15)$2 (Rp.15000) Bakura uke R-18 by Bokura Kukuretai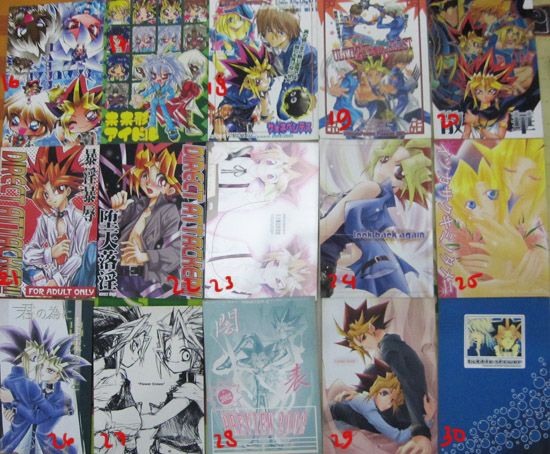 16)$2 (Rp.15000) All Chara by Bokura Kukuretai
17)$2 (Rp.15000) Yami Bakura centric+all chara by Bokura Kukuretai
18)$5 (Rp.40000) All Chara Anthology by Ultimate Power RURU
19)$5 (Rp.40000) All Chara Anthology by Ultimate Power RURU
20)$2 (Rp.15000) All Chara by Corkscrew
21)$2 (Rp.15000) Yami YugixYugi R-18 by Haruna & Sakuraka
22)$2 (Rp.15000) Yami YugixYugi R-18 by Haruna & Sakuraka
23)$2 (Rp.15000) Yami YugixYugi R-18 by Pirikara Bros
24)$2 (Rp.15000) Yami Yugi, Yugi by Romu Romu Club
25)$2 (Rp.15000) Yami YugixYugi R-18 by D+ Heaven
26)$2 (Rp.15000) Yami YugixYugi by Trick King
27)$3 (Rp.20000) Yami YugixYugi by TakatoYugi
28)$2 (Rp.15000) Yami YugixYugi R-18 by Pinkish-2
29)$2 (Rp.15000) Yami YugixYugi by Alabaster
30)$2 (Rp.15000) Yami YugixYami Bakura by Y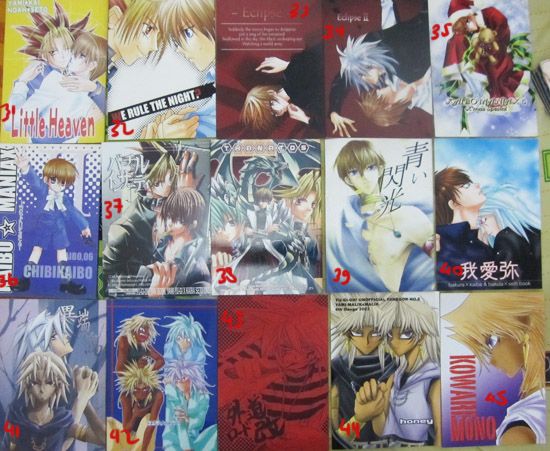 31)$2 (Rp.15000) Yami YugixKaiba, NoahxKaiba by Bokobokohonten
32)$2 (Rp.15000) Yami YugixKaiba by Bokobokohonten
33)$2 (Rp.15000) Yami BakuraxKaiba R-18 by Bokobokohonten
34)$2 (Rp.15000) Yami BakuraxKaiba R-18 by Bokobokohonten
35)$2 (Rp.15000) Kaiba centric by Bokobokohonten
36)$2 (Rp.15000) Chibi Kaiba centric by Bokobokohonten
37)$2 (Rp.15000) Yami YugixKaiba by Azuma Doujyou
38)$2 (Rp.15000) Kaiba-uke centric by Azuma Doujyou
39)$2 (Rp.15000) Yami BakuraxKaiba R-18 by Maxiy
40)$2 (Rp.15000) Yami BakuraxKaiba, Yami BakuraxSeth R-18 by Flower Kingdom
41)$2 (Rp.15000) Yami BakuraxMalik by Fukurai
42)$2 (Rp.15000) Yami Bakura, Bakura, Yami Malik, Malik, gag by Gigamega
43)$2 (Rp.15000) Yami Bakura, Bakura, Yami Malik, Malik, gag by Gigamega
44)$2 (Rp.15000) Yami Mali, Malik (slight Yami BakuraxMalik) by 4th gauge
45)$2 (Rp.15000) Malik-centric by Happaf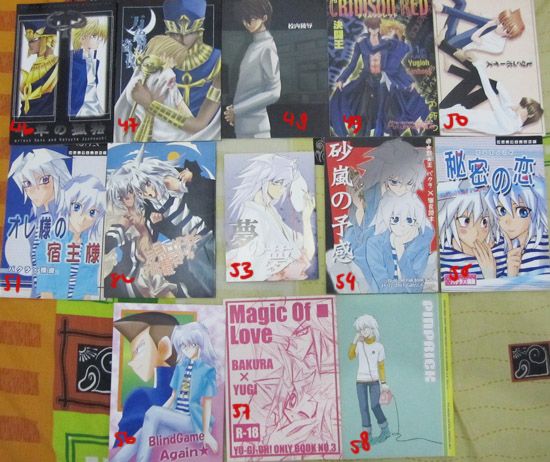 46)$2 (Rp.15000) SethxJounouchi by Dream Works
47)$2 (Rp.15000) SethxJounouchi R-18 by Doz
48)$2 (Rp.15000) KaibaxJounouchi R-18 by Doz
49)$2 (Rp.15000) KaibaxJounouchi R-18 by Duel-Oh
50)$2 (Rp.15000) KaibaxJounouchi by Flower Islet
51)$2 (Rp.15000) Yami BakuraxBakura by Canyon Hills
52)$2 (Rp.15000) Yami Bakura, Bakura, Malik general by PAL
53)$2 (Rp.15000) Yami BakuraxBakura by Brainwave
54)$2 (Rp.15000) Yami BakuraxBakura by EuRoss
55)$2 (Rp.15000) Yami BakuraxBakura R-18 by Canyon Hills
56)$2 (Rp.15000) HonadaxBakura by BonsaiBanzuke
57)$2 (Rp.15000) Yami BakuraxYugi by Meriyasukoubou
58)$2 (Rp.15000) JounouchixBakura general by Hobby Hobby